1) Go to Google Drive.
2) In the upper left corner, click the "NEW" button and then click "Folder."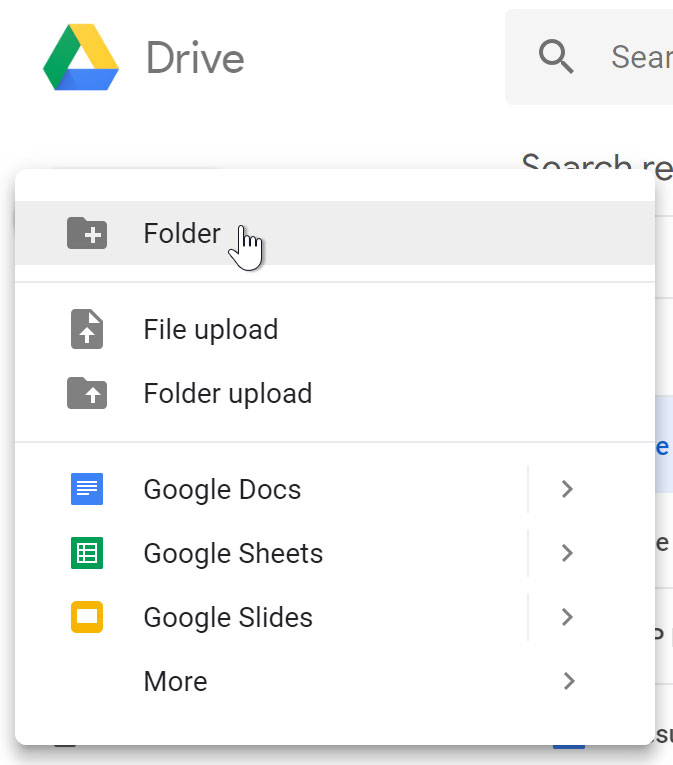 3) A dialog box will appear. Enter a name for your folder, then click create.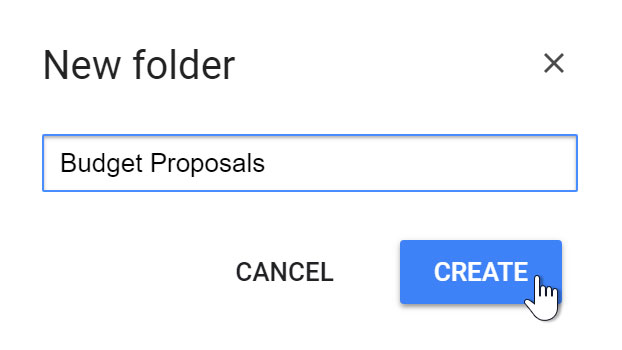 4) Once you have created the folder you can add things to it by dragging and dropping the item. Either scrolling through the main Drive folder, or when you begin to drag-and-drop something, your folders appear on the left side of the screen.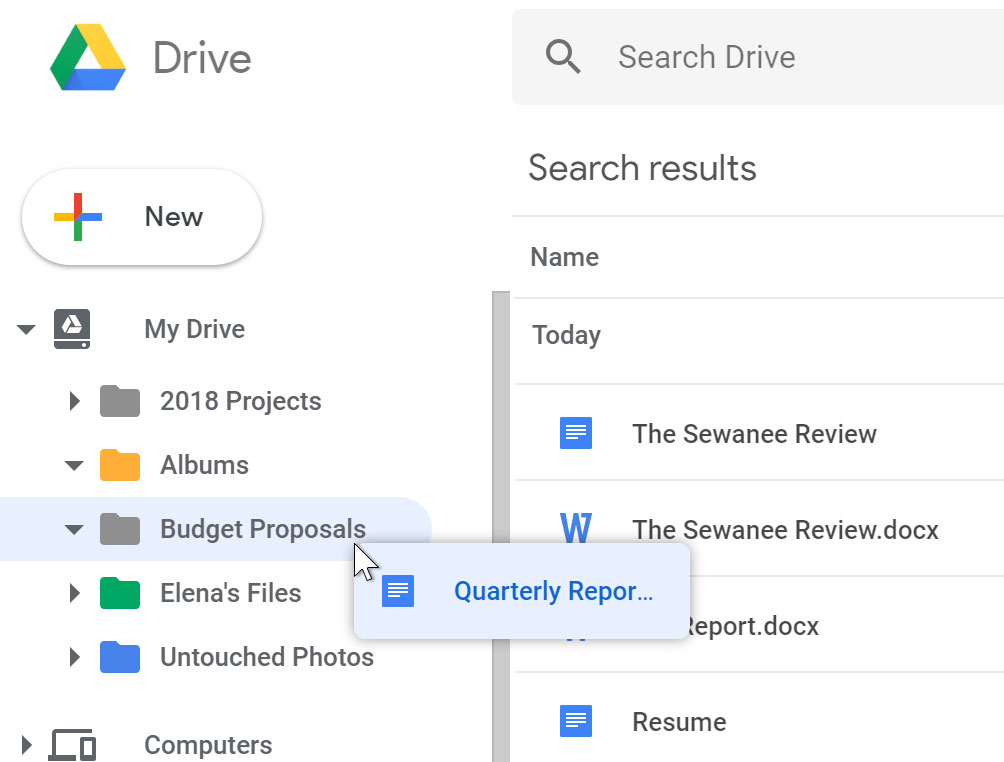 You also have the "Move to…" drop down dialogue box option if you don't want to drag and drop your file.
5) You will be given a dialogue box with all your folders to choose where you want to move your file to.
How to share a folder:
1) Right click on the folder and select "share."
2) You can either enter an email address, or get the link manually, you can also decide the level of access they have to what you are sharing with them
SOURCE MATERIAL:
https://support.google.com/drive/answer/2375091?hl=en
https://edu.gcfglobal.org/en/googlespreadsheets/managing-your-files/1/


VIDEO TUTORIAL:
https://www.youtube.com/watch?v=DAd1og0BA0c&list=UUdgTksw283OFC78pFcwXIdA
Last Updated: 1/9/2020